Addressing The Elephant In The Room: Finding Quality Candidates That Want To Work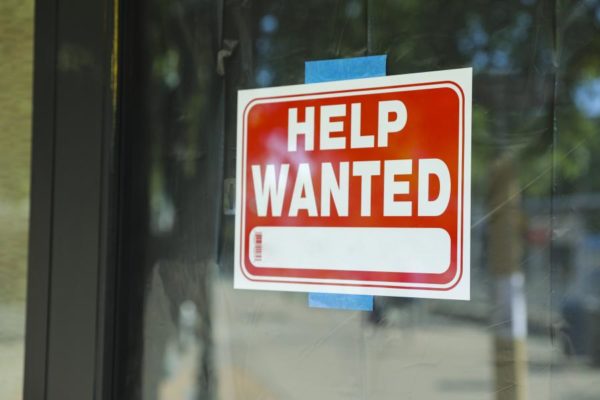 There is an elephant in the room that recruiters, hiring managers, and HR professionals alike have been maneuvering around for over a year now. The challenge is not only finding qualified candidates but qualified candidates that are sincerely interested in working.
"Help Wanted!" signs are posted all over our towns, cities, and computer screens. "We Are Hiring!" "Apply Today!"
An optimist could view this as a positive and say that work is picking up, business is booming as we slowly conquer the pandemic….while a pessimist might believe these trends show the true colors of many who'd rather collect an unemployment check or simply just have no interest in returning to work post-pandemic. But, as with most things, the truth usually lies somewhere in the middle.
From a candidate's perspective, we're noticing:
There is still a lot of fear around COVID-19. Some people have underlying health issues or are just fearful of getting sick and how it may affect them or their loved ones. I've personally had many candidates mention that they are leaving their position because they don't like how their current employer is responding to the pandemic and the lack of effort behind implementing new safety measures.
Some school districts are still completely remote or have transitioned to hybrid learning. For those with school-aged kids at home, this impacts the availability of candidates, especially for skilled tradespeople and other manufacturing positions where the person needs to be physically in the facility to perform their work.
Extra unemployment assistance has undoubtedly affected the market. People that were making less than $15/hr are now making more to stay at home. This isn't to say these individuals are lazy – they likely need (and now rely on) the extra income. However, I would caution that the longer a candidate stays unemployed, the less desirable they will be to employers when the market picks up and the extra unemployment income runs out.
From an employer standpoint, we are seeing:
Production can't keep up with the market's current demand under the limited workforce available. This, of course, creates lost revenue. In order to make up for lost revenue, goods increase in cost. There are several sectors right now that cannot keep up with their current demand.
HR departments are slammed with leave of absences due to COVID-19 with either employees contracting the virus themselves or someone in their household. Once contact tracing begins, an even larger portion of the workforce is lost based on potential exposure. They may already be short of other employees that are still out and collecting unemployment. This puts a ton of pressure on HR departments to focus on staffing and though it is a paramount priority, they often do not have the time adequate to devote.
Because HR departments don't have the time to recruit but need people fast, they often look to temp agencies for quick solutions. Companies that are already suffering from decreased production and are dealing with cash flow issues now need to hire employees that aren't fully vested in the company and they are paying a premium for a mediocre solution.
Ghosting – in all phases. Candidates aren't showing up at various stages: interview, background and start dates. This is largely because the market is so competitive that candidates have many interviews going on at once. Workers under temporary contracts will stop showing up to a job if they get an offer for slightly higher wages elsewhere – even by a quarter. However, compensation isn't the only thing – ghosting and dropoff can also be due to benefits, culture and candidate experience.
What a mess! Rather than focusing on the negative, we have taken a look at what is within our control.
Our thoughts:
Candidate experience. The days of the drill sergeant-type interviews are over. When in competition with other companies, consider the optics from your candidate's point of view. Who would want to be constantly micromanaged or showing up to a toxic environment? Tough questions need to be asked, but they can be done so in a less abrasive way than some traditional interview tactics. Be mindful of how you are coming across. Companies that are more successful in gaining employees have more conversational and behavioral-based interviews.
We like to remind our clients to humanize the process! It is important to make the candidate feel welcome. Remember, people go to work for people and not for companies.
Overcommunicate. In a competitive market, the places that overcommunicate get the prize. This makes the candidate feel wanted and it minimizes the risk of ghosting or the candidate getting lost along the way. When an interview confirmation goes out, send a flier about your company with it along with the job description. Lay out the schedule of who they will be meeting with and what their titles are. For interview instructions, tell them where to park, where the entrance is and what to do once they get there. These seem like small things, but not everyone is providing these details. In a world that is more anxious than ever before, sharing some clarity to these factors ahead of time helps a candidate feel more prepared, confident and less fatigued by the process.
Differentiate. What makes your company unique? Is it the culture, is it benefits, is it that you have a clean environment, do you have good employee reviews? Zone in on these things and make them available to the candidate throughout their experience. If they receive an offer similar to yours elsewhere, the differentiating factors are what will help you earn their interest.
Evaluate compensation. This is easier said than done, but think of the following: How much does it cost you to be understaffed? How much are those temp fees adding up? How does your compensation line up to the companies in your industry and local area? How much better of a candidate can you attract if you were to bump your pay a bit? In many cases, the cost of underpaying your employees is greater than paying a fair wage.
Partner with Rust Belt Recruiting. We recruit skilled tradespeople through engineering professionals and management-level leaders. In addition to our direct hire placement, we have a highly competitive direct staffing model offering high quality employees, invested in your company and end up costing our business far less over the long term when compared to alternative methods and re-work.
We view our clients as a direct partnership. We will do the overcommunicating for you. We will help you find the differentiating factors that set you apart. We can take that stress off your HR department and be an asset. We can help you assess what fair market value of the candidate looks like.
It's up to you to provide the company experience; we will take care of the rest.
Written by Rust Belt Recruiting's Account Manager & Recruiter, Nate Pratt. Connect with Nate on LinkedIn for more insight on Recruiting in manufacturing.