Creating Successful Partnerships: Our Ideal Client Profile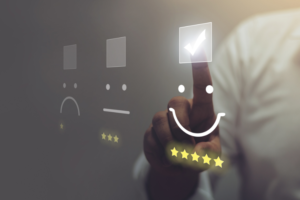 In the business world, success often hinges on finding the right partners who understand your unique challenges and can provide tailor-made solutions. At Rust Belt Recruiting, we've honed our expertise in talent acquisition solutions and identified a profile that showcases our most successful client engagements. While these characteristics serve as a guide, it's important to note that they're meant to provide clarity, not exclusivity. Even if you don't perfectly match every characteristic, it doesn't mean we can't help you achieve your goals.
1. Industrial-Focused
Our ideal clients primarily operate in the industrial sector. By focusing on the industrial space, we've developed an in-depth understanding of the wide array of roles it supports, allowing us to provide more effective solutions. From manufacturing to engineering and beyond, if your business operates in the industrial sphere, we're here to support you.
2. Just The Right Size
Our best-fit clients typically have a workforce of 150 to 300 or more full-time employees. This sweet spot allows us to engage deeply with your team and find successful solutions. Whether you're a medium-sized operation looking to expand or a well-established business aiming to optimize your talent acquisition strategy, our experience in this range enables us to provide the most effective support.
3. Adding Bench Strength
Many of our clients have limited internal HR and/or talent acquisition infrastructure which is where our team becomes most essential. This assistance is crucial in today's competitive job market as it provides you with the dedicated resources and expertise needed to make informed hiring decisions to reach your workforce goals.
4. Close to Home
While it's not mandatory for partnership, location matters, and our clients' proximity to our base in Cleveland, Ohio, is a key characteristic. We aim to operate within a 150-mile radius to ensure that we can maintain a steady and collaborative partnership. Being able to meet in person, tour your facilities, and truly immerse ourselves in your environment gives us valuable insights that translate into the best service from our team.
4. Investing in Excellence
The ideal client understands that high-quality talent acquisition solutions are an investment in their company's future. Skimping on this crucial aspect can lead to a cycle of failed hires and missed opportunities. We empower our clients to recruit the right talent that sets them apart from their competitors.
5. Embracing a Consultative Approach
Talent acquisition is not a one-size-fits-all endeavor. Our best-fit clients are those who embrace our highly consultative process. This approach involves a deep dive into your organization's culture, values, and specific needs. We become an extension of your team, working closely with you to create a customized strategy that aligns with your long-term goals.
---
Common Scenarios We Address
Many of our clients come to us with specific pain points, seeking solutions to the challenges they're facing. If any of these scenarios resonate with you, Rust Belt Recruiting could be the partner you've been searching for:
Navigating Loss of HR Leadership:
A recent departure of HR leadership can leave a company in a state of uncertainty. Our expertise can fill the gap by supporting your talent acquisition process during this transitional phase.
Limited Experience:
We often see the responsibility of talent acquisition falling on individuals or teams with limited experience and resources. Our support can alleviate this burden to ensure that your valuable team members are working on what they excel at. 
Urgent Need for Specialized Roles:
In today's competitive job market, filling highly skilled roles on a tight timeline can be a significant burden. Our extensive network and proactive approach can help you secure top talent efficiently.
Scaling for Growth:
Businesses on a growth trajectory often face the challenge of rapidly evolving talent needs. Whether you're expanding or undergoing acquisitions, we can help you keep pace with your evolving requirements.
---
Let's Start the Conversation
If any of these characteristics or scenarios align with your current situation, we're here to start a conversation. Remember, our ideal client profile serves as a guiding light, not a strict checklist. Your unique circumstances and challenges are what make you stand out, and we're committed to tailoring our solutions to fit your needs. Reach out to Rust Belt Recruiting today, and let's embark on a journey to optimize your talent acquisition strategy and drive your business toward success.