Employer Branding Basics for Manufacturers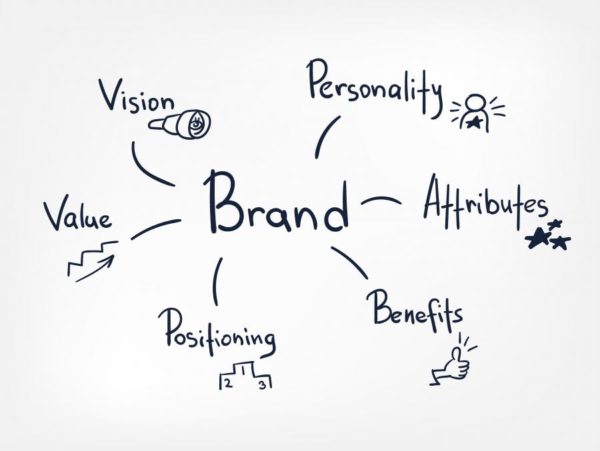 Since its infancy four years ago, Rust Belt Recruiting has noticed a commonality among not all, but many, clients. Rarely has it been a foundational pillar for manufacturers to focus on marketing, especially if they've been around for decades. Most traditional manufacturing companies have established client bases, much of which was built upon cold calling, relationship building, and in other cases, being perhaps the ONLY provider of their special product lines for the companies who use the niche items they produce.
Marketing has been an afterthought or candidly, just not a necessity. However, in today's world, these organizations are realizing a gap between what worked for many years, and what isn't working so well anymore.
How do we attract the right employees? How do we appeal to prospective customers? How are we perceived in the community? Ultimately the goal is to create a cohesive brand for the employer. A coordinated image between the organization's online presence and physical, in-person experience creates positive opinion and credibility and a favorable reputation.
First impressions. Digital presence. Values, vision and goals.  General perception.
There are a myriad of concepts to lean into when considering your employer brand. While the umbrella of employer branding tends to focus on marketing-specific tenants, Rust Belt Recruiting also provides consulting services around the intangible, but essential modern-day workplace practices.
A few things to consider…
First Impressions
They start the second you enter the parking lot. Was the facility easy to find or get to? Was parking obvious? Is the front entrance identifiable and accessible?
We've walked into buildings with less than impressive welcome areas. A tattered couch in the lobby, or being greeted by a grim, unfriendly receptionist set the stage for a similarly underwhelming visit.
Upon entering the shop floor itself, what is noticed? Are the walkways clean and areas tidy? Is the factory dimly lit or a bright space for workers?
Digital Presence
What does yours look like? Is there one at all?
Some manufacturers don't even have a website, or they do, but it is more than a decade outdated and in some cases almost unusable! We recommend at minimum a basic website that explains what your company does, how long it has been in business and what sets them apart from others in their field.  Including both a contact page and a section for information on open positions is a must! The ability to collect applications online will save both you and a prospective employee time and effort. The same goes for potential sales inquiries!
Does your company have a social media presence of ANY kind? Remember, cadence is important and having a stagnant page sit untouched for months, or even years, is worse than no page at all!
Are you visible on job boards? If so, what do your job descriptions convey? Are they professional and easy to digest? Do they communicate the actual job being hired for or some outdated iteration of the role?
Between a company's website and various social channels, a story is told whether it is unified or not. We can help our clients button up their brand across mediums.
Values, Vision, and Goals
What are they? These concepts are the core of every company, often quite literally defining the culture and the people attracted to working for the organization because they either live and breathe the mission, or they don't.
Engaged employees want to be included in the vision – from the stages of being informed and merely understanding the long-term goals to really being on board.
Taking it one step further, what's their role in it? How do they specifically and individually fit into that?
"Modern employees want to feel a connection to their work and are driven by a shared purpose," Strategy House says of the importance of employer branding on their website. Unity lends itself to teamwork and a feeling of fulfillment.
Perception
Lastly, perception in the marketplace. Both internally and externally, what is the public's perception of your brand?
Generally speaking, there is a historic challenge for educating the youth of America about the promising career offered in manufacturing. There is a perception problem for much of the country that manufacturing work is dirty, outdated or meant for older generations.
Rust Belt Recruiting strives to help turn this around. We are working with regional schools to offer scholarships in STEM education and partnering with our manufacturing clients to provide apprenticeships in specific trades.
In the building, how is the whole company unified? Recently we visited a client where the bathroom door outside of the factory had a paper sign reading "for office use only". After explaining how that segregates the shop floor from the office workers, causing intimidation and division, the office removed the sign and threw it in the trash! What a simple, yet significant change in perception that provoked for their organization.
How to know where to begin and what to prioritize? Contact Rust Belt Recruiting today!