Episode 47 featuring Brian Krusz of Sgt. Clean Car Wash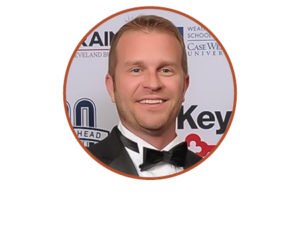 On this episode of the Rust Belt Rundown, we are joined by Brian Krusz. Brian is the Founder of Sgt. Clean Car Wash, a premier car wash chain that has proudly served Northeast Ohio since 2013. As a former Marine, Brian emphasizes that Sgt. Clean is proudly Veteran owned and operated. 
Listen in as he shares with us why he chose the Marines and how he got started in the car wash industry. He also tells us how Sgt. Clean has achieved their mission of changing the face of car washes. They created a company culture, invested in their employees, created opportunities for advancement and most importantly, became a catalyst in the communities that they serve. 
When asked for a restaurant recommendation, his answer couldn't be more fitting. For a car guy that is always driving around Northeast Ohio, no one caters to him better than Sheetz!
Connect with Brian Krusz on LinkedIn and visit sgtclean.com to see their locations and where they are expanding to soon.