Episode 50 featuring Art Oestrike of Jackie O's Brewery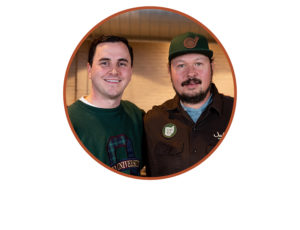 It's the 50th episode of the Rust Belt Rundown! On this episode we are joined by Art Oestrike, the Founder of Jackie O's Brewery.
Our host, Paul O'Connor, had the unique opportunity to record this episode at Jackie O's On Fourth in Columbus, Ohio. This location is currently a carryout storefront but construction is underway for the inside bar and outdoor patio and they are scheduled to open in the near future. 
Jackie O's Brewery originated in Athens, Ohio, the home of Ohio University. Art, as well as our host, Paul, are proud OU alumni, making this episode a must listen for any Bobcats or fans of Jackie O's!
In this episode, Art details his entrepreneurial ventures, starting with his purchase of Bagel Street Deli, another Athens staple. He tells us stories of his family and how they helped to inspire Jackie O's. Paul and Art reflect on what makes Athens and Jackie O's so special. He also shares with us what goes into the production and distribution of their beer and how he and his team have been able to successfully scale Jackie O's to what it is today and what the new Columbus location has in store. 
When asked if he could only pick one Athens restaurant to eat at for the rest of his life, his quick answer was Purple Chopstix. Check out Jackie O's website and Instagram for updates on the official opening date of their Fourth Street location.