Finding Industrial Talent: Three Reasons Why Recruitment Outsourcing is the Solution
What is recruitment outsourcing?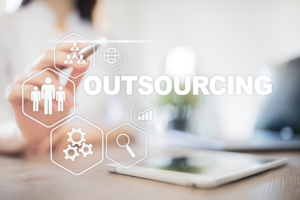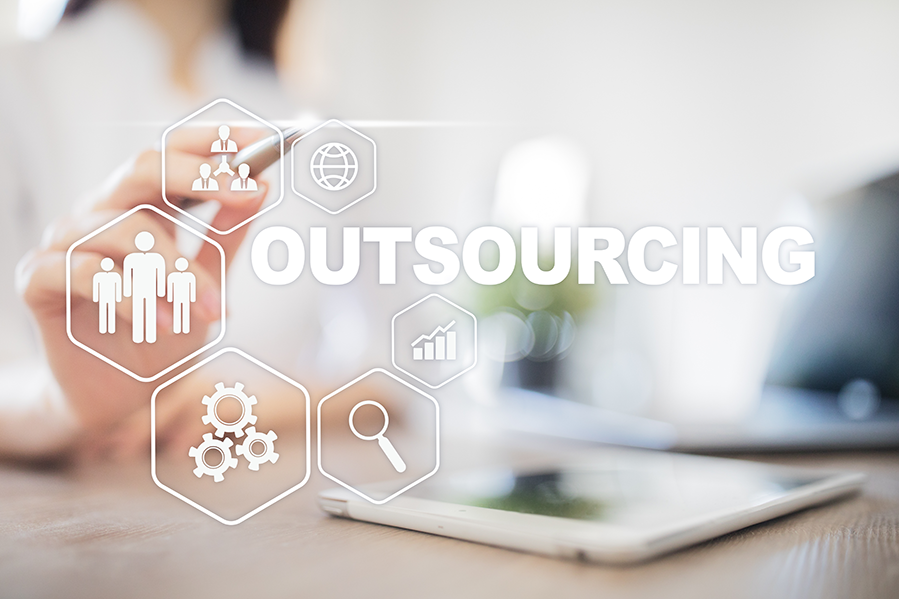 Recruitment Process Outsourcing (RPO) is defined as outsourcing your recruitment efforts to a company that specializes in talent acquisition. Depending on the needs of your organization, an RPO provider may absorb all or some of your recruitment functions. 
RPO providers differ from traditional staffing companies. They typically offer a wider range of solution-oriented services that help you explore new ways to find talent, with the intention of driving meaningful change to your overall talent acquisition strategy. 
Why should you outsource your recruitment?
As a recruiting agency focused on the industrial sector, we typically see talent acquisition teams that are lean or even non-existent. This means that the task of finding talent is often put on employees with other responsibilities, which compromises the overall goals of your organization. This was the situation with this client, a controller of a metal stamping company.
"I had never had any experience in HR and smaller companies like us (50-100 employees), let's be honest, we suck at talent acquisition. We don't have the resources. It's not one of our core competencies. We are good at making parts, we are good at doing the manufacturing stuff. We are not recruiters."
In this blog post, we will explore three compelling reasons why Rust Belt Outsourcing could be the solution you are seeking to help your organization reach its goals. 
Other Resources: Rust Belt Outsourcing Case Study  
1. On-demand talent strategy 
Economic uncertainty seems like the new normal these days and it's no secret that running manufacturing operations is an expensive venture. We understand that industrial and manufacturing companies are capital-intensive and often struggle to balance their cash flow. By partnering with Rust Belt Recruiting, we can help you free up your cash flow so you focus on investing where it counts. 
By choosing to outsource recruitment during economic instability, you can enjoy the flexibility of scaling your recruiting resources to the demand without incurring significant financial commitments. This cost-effective way to find industrial talent allows for greater agility in managing your talent acquisition efforts while bypassing the need to add a permanent headcount to your internal team.
Our recruitment outsourcing services provide access to a team of skilled professionals who are adept at navigating the volatile job market. This ensures that our clients can swiftly adapt to fluctuating business requirements without compromising the quality of their talent acquisition efforts. Whether the goal is to ramp up recruitment during periods of expansion or scale down during leaner times, outsourcing empowers organizations to remain adaptable and resourceful.
"A fully-outsourced model is not really something a company our size (50-100 employees) would normally look at because most of the models out there that are outsourced are very expensive but what Rust Belt was able to pitch to us was something that was right-sized for us." -RBR Client
Other Resources: Preparing Your Manufacturing Operations for Growth
2. Access to Resources
Navigating the talent landscape can be a complex endeavor, particularly in the ever-evolving industrial sector. We are comprised of a team with extensive experience in the industry and possess the tools and expertise to analyze and understand our client's target talent pool and how to best reach them. By leveraging external market data and drawing on our local and regional knowledge, we can devise tailored strategies to attract and engage the right candidates effectively. Our recruitment outsourcing services provide access to a wide range of resources such as:
ATS (Applicant Tracking Software) to streamline the recruitment process 

Strategic job board sponsorships to reach active job seekers and target manufacturing talent pools 

Directly sourcing candidates through established candidate networks and databases to reach passive candidates

Relevant community relationships to connect with candidates who are not looking through traditional mediums

Insights into industry trends, salary benchmarks, recruiting best practices, and more
These resources bolster our clients' talent acquisition capabilities, ensuring that they remain ahead of the competition in identifying and securing the top talent in the industrial space.
"[Rust Belt is] able to offer us some benchmarking metrics. They're able to help guide us through not just our hiring process but our talent acquisition process as a whole and help us continue to tweak to be more competitive." – RBR Client 
Other Resources: What Working With A Recruiter Is Like
3. You Can Prioritize Key Company Initiatives
Outsourcing recruitment functions allows our clients' internal talent acquisition teams to focus their energy and expertise on strategic initiatives that drive company growth. By entrusting us with recruitment processes, our clients can reallocate their valuable time and resources towards initiatives such as internal mobility and skills development, enhancing overall employee satisfaction, and company culture.
Rust Belt Recruiting can also serve as a valuable partner in sharing best practices for the continuous improvement of your talent acquisition processes. Our expertise and industry insights can aid in fine-tuning internal processes, optimizing candidate experiences, and bolstering employer branding efforts, all of which contribute to a more effective talent acquisition strategy.
When we asked one of our clients, a CFO of a metal fabrication plant, one reason why someone should work with Rust Belt, he exclaimed, with a laugh, "I got some time back – I'm not a recruiter anymore!" That is the Rust Belt benefit. We do the dirty work, not only so you can focus your full attention on what matters, but so your entire production and business can thrive.
Other Resources: The Playbook for Winning Top Talent: Establishing People Processes in the Industrial Space
Rust Belt Outsourcing Client Testimonial: Episode 61 featuring Robert Guy of WLS Stamping & Fabricating Co.