How to Overcome Multigenerational Workforce Challenges: Redefining Recruitment for Success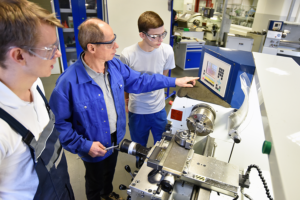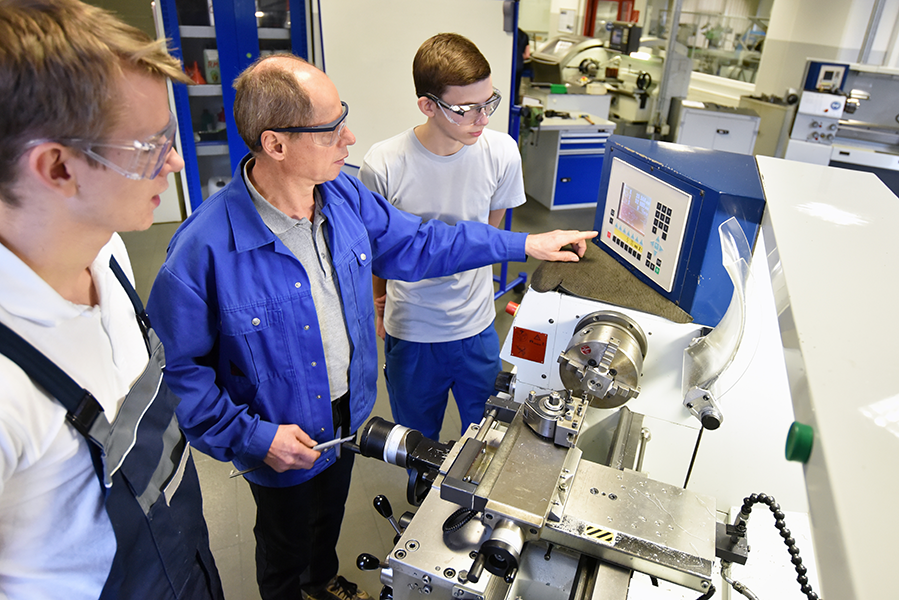 It's no secret that many manufacturing companies are facing a skilled labor shortage right now, due to a multitude of factors. There isn't much hope on the horizon either – by 2030, there may be as many as 2.1 million open roles in US manufacturing. Many companies are left scratching their heads as to how they can overcome this multigenerational workforce hurdle. A big part of the problem is the lack of modern hiring practices in the manufacturing sector, specific to tailoring efforts to the new generations that make up a large portion of today's workforce. By 2020, nearly half of the US workforce was a part of either Generation Z (Gen Z) or Millennials. However, these younger generations have vastly different career preferences than their parents or grandparents. Whether you're a small or large-scale operation, there are strategic actions your organization can take to overcome generational differences in the workforce.
---
How Are Millennials and Gen Z Different Than Previous Generations?
Millennials and Gen Zers focus is to find a career that integrates with their lives and provides them with a sense of purpose. In addition, managers must act more as mentors than bosses by understanding their employees on a personal level and helping them to reach their goals. The key to this is for decision-makers to deeply understand what this generation seeks in a career before considering strategies to attract them to your company. Here's a quick overview of what they value:
They Look for Purpose in a Job
While many people still view a job as just a paycheck, younger generations care deeply about the purpose behind their work. They want to be aware of the impact they're making day in and day out. In addition to that, they want to feel connected to their company's mission, so highlighting your company's strategy, apart from just metrics, is crucial.
They Want to Develop Their Skills
The new wave of talent wants to feel growth as they progress through their careers, so a company must find ways to offer just that. This can be small advancements, not only promotions or increased pay. Training, cross-collaboration, and technical certifications are just a few offerings a company must embrace.
They Appreciate Mentorship
Old-school management often focused on performance and hitting metrics, but Millennials and Gen Zers want more from a manager. They thrive off consistent encouragement and reaching their career goals, not just having quarterly reviews. They also want to be treated as an individual, not just a number at the company. Managers should think about each employee's personality, their personal goals, and what motivates them to get the job done.
They Value Connection and Flexibility
In decades past, work wasn't so intertwined with employees' personal lives, but nowadays, it is and young generations appreciate it. They want to feel connected to their coworkers and the company culture, but also know that work will flex with their lives. This flexibility will help them build trust with your company and encourage them to build authentic connections with their coworkers.
They Care Deeply about Diversity, Equity, and Inclusion (DEI)
If your company hasn't already started assessing Diversity, Equity, and Inclusion (DEI), now is the time to start. Millennials and Gen Zers are extremely passionate about the topic. They want to feel like they belong to an inclusive, diverse organization where they can authentically be themselves. The US manufacturing industry is not immune to this shift.
---
What Are Strategies to Market to New Generations?
Once you understand the qualities Millennials and Gen Zers look for in a career, the natural next step is to tailor your hiring strategies to meet those needs. By creating this alignment, manufacturing can make their positions more appealing to these young job seekers and improve upon the past. Focus on a digital presence that highlights company culture and encourage employees to share content in an authentic way.
"Culture was a big part of trying to rebuild our organization after we had all the retirements." -RBR Client
Let Your Company Culture Shine
Define what story you have to tell so that your employees have a clear idea of what you are striving for and can share your mission and message.

Showcase the diversity in your workforce, the inclusiveness that employees feel, and the balance among people from all different backgrounds.
Rethink Job Descriptions
Highlight the company and what value it offers to candidates beyond traditional benefits.

Include not only benefits, but a look at the company culture, opportunities for growth, and internal efforts to support collaboration.
Let Referrals Do the Work for You
Create a referral reward program in your company to garner higher quality candidates.

Leverage the power of your employees' network through this program.

Remind them regularly to share openings with friends in person or online.
Don't Be Camera Shy
Make it easy for your employees to highlight your workplace externally by creating content (especially videos) they can share on their social media.

Offer competitions or programs that motivate employees to share the content on their social media channels.

Spend time curating creative and authentic content that tells employees stories and other connections they have with the company.
---
Why Should a Company Consider Outsourcing Their Recruitment? 
If you're working with a small human resources team or just getting started in redefining your strategy, it may be wise to utilize outsourcing for some or all of your efforts. This is especially true in the manufacturing industry, where organizations are trying to be or need to be as lean as possible due to limited resources.
Marketing your positions creatively, receiving an influx of applications, interviewing candidates, and matching the right person to the right position can be daunting for a smaller organization.
Outsourcing can relieve that stress because third-party companies already have all the tools and experience to create a successful hiring strategy. Additionally, outsourcing companies like Rust Belt Recruiting handle the front end of the workload so that you're not wasting your time on candidates who aren't a good fit for your company.
"Of the 13 retirements that we had, we have filled all of those retired positions." -RBR Client 
---
How Are Modern Hiring Approaches Effective?
Redefining your hiring strategies pay off in the long run, but it does still require an initial investment that may be hard to justify at first. Whether you're utilizing outsourcing or doing this work in-house, the long-term effects of making small changes will go far beyond the current year.
Moving Away From the Temp Model
Traditionally, many manufacturers use temp agencies to help fill in the gaps. However, with temp models, less investment is offered at the start because both the worker and the company are afraid to invest too much into the other. This lower investment yields lower results, as temp workers usually don't stick around.
"Temp agencies would send a candidate, they would work for a few weeks, they would either ghost us or they were not up to it and got terminated and so like there was just this cycle of turnover" -RBR Client
Investing in your employees from the start is the secret recipe for getting them to equally invest in their future at your organization. You want to make sure you're matching the right candidate to a position that they will succeed in. This matching process is mastered when recruitment efforts are more thoughtful and strategic.
Additionally, many companies don't consider the effects of turnover. Turnover affects employee morale, engagement, and collaboration – overall, the health of the company.
Seeking Talent from New Sources
With referral techniques in place, your organization is going to tap into a larger pool of candidates than before. Tack on DEI, and you're maximizing your potential to find candidates from groups that may have not previously felt comfortable working in manufacturing. It's an uncomfortable truth that manufacturing companies have a long way to go in DEI.
---
Small Steps Pave the Way for the Future
While the task may seem difficult or expensive, depending on your approach, redefining your hiring strategy is a long-term solution to an inevitable shift in a multigenerational workforce. Taking time to assess your current recruitment approach, tailoring it to Gen Zers and Millennials, and focusing on details like DEI will guide any manufacturing company to succeed. It won't happen all at once, but small steps will eventually make a big impact.
Interested in how Rust Belt Recruiting can be a strategic growth partner? Check out our Services page for more details.
---
Written by Freelance Content Writer, Justin Nedell. Connect with Justin on LinkedIn.