Preparing Your Manufacturing Operations For Growth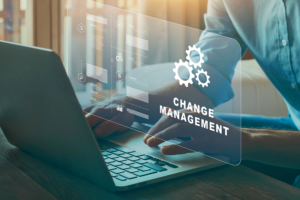 A major change in manufacturing operations such as a relocation or expansion can hold significant opportunities for success but it can also be disruptive if not handled properly. 
Organizational change management or OCM is a framework to manage major shifts in a company as prompted by new technology, shifting economics, or the necessary restructuring of an organization to accommodate or accelerate growth. It is a complex process that requires leaders to think critically, utilize external resources, and anticipate the unexpected.
Preparing for growth and change requires the expertise of a team that truly understands organizational change management and how it supports growth. When tight timeframes or limited internal resources don't allow for proper planning and execution, turning to outside sources can help these processes go more smoothly.
Let's delve deeper into some of the strategies that organizational leaders can implement to ensure a successful shift.
Change Management Strategies
When it comes to making these strategic changes in a company, the rationale is easy to find, but the process can be much more difficult. Regardless of the restructuring that your organization is going through, it's crucial to think through all the details of what the process will look like, compare different options with supported research, communicate with transparency, formulate a well-thought-out plan, and prepare for the unexpected.
Managing a major change in a company requires identifying the right resources, including human, financial, and technological resources. However, some companies don't have that in-house or they aren't experienced in dealing with restructuring. This is where identifying consultants or specialized companies can help to minimize the impact on your organization. 
---
Preparing for Relocation – Find Regional Resources
Operating in a new location can be challenging if the local environment is not completely understood. Companies can be impacted by local economic factors, regionally-specific laws, employment differences, and so on. A good first step for relocation is to seek the support from economic development organizations in your region such as Team NEO. Team NEO is a business development organization focused on accelerating economic growth and job creation throughout Northeast Ohio. These regional organizations can help to evaluate your situation and connect you with the appropriate resources. 
"Team NEO can connect companies to the JobsOhio Talent Acquisition program to help with talent recruitment strategies that support every stage of the candidate journey." 

– Nathasha Cresap, Regional Talent Manager (Team NEO)

"Team NEO has a number of performance-based incentives to assist companies, including JobsOhio Loan and Grant programs." 

– Camille Billups, Senior Director of Project Management (Team NEO)
Upon evaluating your situation, they can also help connect you with regional talent experts, such as Rust Belt Recruiting, who have a strong understanding of the labor market in the area and can find you the talent you need to make your relocation a success for the company and your new employees. RBR assists with the crucial details that are part of your overall relocation strategy such as salary rates, timelines, compensation in a given market, and finding quality candidates for niche roles.
Client Experience – Relocation Strategy:
A global manufacturer of commercial fixtures (rubberized plastic and sheet metal) was looking to move a portion of their operations to Ohio. During the relocation process, they reached out to Team NEO. Team NEO helped to identify their needs, one of which was staffing, so they connected them with Rust Belt Recruiting. The company did not have a set hiring strategy when going into the move and that is where our consultative approach helped to quickly redirect them to set them on the road to success.
Nate, RBR's Managing Director, assisted them in going over the compensation requirements for their new market. He provided salary rates, timelines, and a draft hiring process before they even signed the contract. 
"Compared to other recruiting agencies, [RBR] provided more quality candidates. They don't waste your time sending you 'bodies'."

– RBR Client
RBR's team delivered a quality candidate for their first placement of many and secured them a key role, their new Director of Manufacturing. 
---
Finding Talent To Accompany an Expansion
Expansion often is a result of rapid growth in a company. Companies that are growing quickly are enjoying success but can face challenges when tasked with finding the right talent to accompany the growth. This is when partnering with agencies that can deliver results quickly, such as Rust Belt Recruiting, can make or break your success.
Client Experience – Expansion:
A national distributor of wire, cable and related products was having trouble filling engineering roles for their Dayton location. They had reached a point where if these positions were filled or not dictated some pricing agreements. It had become an urgent situation with a tight timeline for them. This is when they were referred to RBR through their network.
They had explored other options in recruiting and staffing that weren't located in Ohio but decided on Rust Belt Recruiting as a partner because of our expertise in the geographic area. They trusted that we weren't just going to send them a stack of resumes but be committed to ensuring that the roles got filled.
RBR successfully filled their open roles in the timeframe that they needed and they continue to utilize RBR's services to fill their engineering roles and other similar positions throughout Ohio.
Post-Change Management Strategies
While it may seem like all the hard work comes before making a major change in a company, there is considerably a lot to do both during and after restructuring takes place. It's important for the post-change management aspect to be included in the initial planning process.
Evaluate Success
After the major change has been implemented, it is essential to evaluate its success. Companies must determine whether the change has achieved its intended goals and objectives as per the restructuring plan. Companies must also evaluate the impact of the change on the operations, employees, customers, and stakeholders.
The evaluation phase provides an opportunity for companies to learn from the change management process and identify future improvement areas. Companies can use the insights gained from the evaluation to refine their change management strategies and be wiser in the future, should one of these restructuring events take place again.
RBR acts as an engaged partner by assisting in evaluating success. Their Proven Process includes a Recalibration Stage to review the search process. This involves an ongoing open discussion for feedback on the recruiting process as well as discussions of other opportunities to improve your workforce through recruitment and/or refined talent strategies.
Celebrate Success
Celebrating the success of the change can increase the morale and motivation of your employees. Companies must recognize and reward employees who contributed to the success of the change. This helps to create a positive connotation around change in the organization.
Change is almost always an opportunity for growth, and companies that are well-prepared and properly execute change management strategies are more likely to achieve their goals and objectives.
---
Interested in how Rust Belt Recruiting can be a strategic growth partner? Check out our Services page for more details.