Episode 40 featuring Mick Jendrisak of Pilot Plastics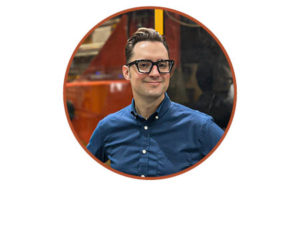 Mick Jendrisak joins us on today's episode of the Rust Belt Rundown. Listen in as Mick discusses his role at Pilot Plastics, their philosophy on workforce development, and the many service offerings they have to offer.
Mick also takes the time to discuss the sales process of finding a new client in this industry, workforce automation and what it entails, and other future trends to expect over the next decade. Also, expect to hear about Pilot Plastic's recent rebrand, issuing a brand new website, logo, and more for the company!
If you find yourself in Athens, OH, home to Mick's alma mater Ohio University, feel free to check out some of his favorite restaurants! Look no further than Casa Nueva for Mexican cuisine, and Union Street Diner for their hash browns!
Are you interested in learning more about Pilot Plastics and their industry? Connect with Mick Jendrisak on LinkedIn.