The Future Of American Manufacturing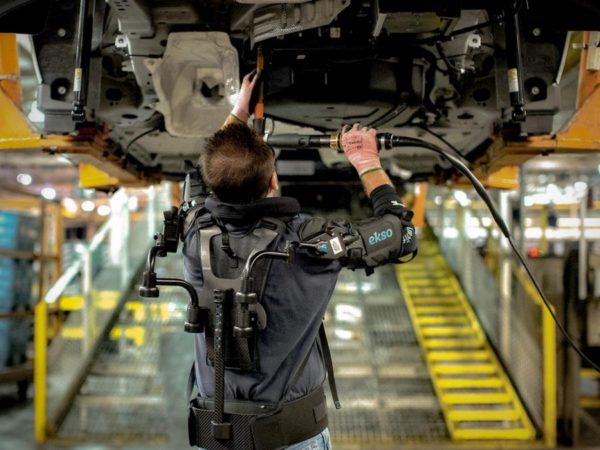 American manufacturing today looks much different than it did last century. In our last post, A Timeline Of Significant Moments In American Manufacturing, we laid out some of the most prominent accomplishments our country saw during the peak of the industrial revolution. While the 21st century is often seen as lost years in American manufacturing, this period of time has harbored remarkable advancements that have impacted the industry in such a way that our parents and grandparents could have never imagined.
For anyone, it can be challenging to embrace change, but as a nation, industry changes developed over time have been critical to positioning the workforce, the economy, and, ultimately the country, for the best success possible. Industry engineers, inventors, and scientists have spent the past 20 years developing tools and processes to create better, stronger, and safer industrial work environments. Here are some of the most innovative achievements manufacturing has seen in the past decade that will change the future of American manufacturing.
Smart Factory
Car manufacturer Audi shared their idea of a 'Smart Factory' with the world in 2017 and has since established over ten facilities in the United States, Europe, and China. The Smart Factory offers a new way of manufacturing with modern production stations, Audi refers to as modular assembly, in place of assembly lines. These stations involve tools such as VR headsets for design, 3D printers for parts production, and drones for transportation.
While it may seem like these advanced facilities would cause skilled laborers to be out of work, the Smart Factory's goal is to use their tools as mechanical help to assist employees and reduce workloads. Robots will be screwing, carrying, and welding during the production process. Employees will focus on planning and controlling activities throughout the factory, creating jobs for high-quality workers, and reducing labor-intense activities.
Robo-Glove
The Robo-Glove is another tool that is now offered to employees to make labor-intense roles easier. In 2016 General Motors adopted a robotic glove designed by NASA to reduce workers' arms' strain from continuous grasping and repetitive motions. The GM design was based on a humanoid robot called the Robonaut 2, which was used on the International Space Station. NASA applied some of the same technology used in the Robonaut into the Robo-Glove to allow users to tightly grip tools and other items for long periods of time without experiencing discomfort or strain.
Not only is the Robo-Glove ideal for construction workers, hazardous material workers, and assembly line operators, but the glove can also be used as a prosthetic device for people with limited arm and hand muscle strength. Some of the most common industries we can expect the Robo-Glove to be a standard tool for factory workers include manufacturing, construction, hazardous materials handling, medical, automotive, oil, and gas.
SecondHands
As of May 2020, the EU and Ocado Technology Group announced the completion of SecondHands, a collaborative robot, also referred to as a 'cobo,' that assists factory workers during manufacturing. The cobot serves as a second pair of hands to workers in industrial settings and offers assistance in holding, lifting, reaching, or passing objects. This allows skilled workers to focus on their job's actual 'skilled' tasks and eliminate time-consuming, tedious, and labor-intense duties.
SecondHand offers opportunities to create a more efficient schedule for skilled workers and allow companies to pay higher wages. This redesigned workforce will add tremendous value through faster production turnaround times and greater concentration on meticulous problem solving that their cobot could never achieve.
Exoskeleton
Manufacturers recognize the added value robotics gives the industry in reducing dangerous workloads for humans, but know that most tasks can't meet production standards when fully automated without human brains. Much like the Robo-Glove created by NASA, Exoskeletons offer a creative hybrid solution to workers in labor-intense environments that offers robotic innovation with human ingenuity. The bionic back, arm, leg, or full-body equipment helps reduce injury and long-term bodily damage for workers, all while increasing employee performance at the same time.
One of the most popular Exoskeleton brands is eksoBIONICS. They have a wide selection of models with battery-powered models that add strength for assisted lifting and models that are passive pieces used to capture energy and decrease body impact from vibrations and pressure. With various prototypes tested in 2016, many companies are already using Exoskeletons throughout the world and are seeing higher productivity, reduced turnover rates, and overall happier employees. Ford is just one of the manufacturers using Exoskeletons in their U.S. plants for employees with labor-intense duties. Since then, their workforce has seen a significant decrease in injuries and an increase in energy.
America has seen a shift in the way our nation's employers approach manufacturing. While the change may be uncomfortable at first, the need for highly skilled workers is only increasing. Adopting new practices like Smart Factories and robotics will help pave the way for a better and smarter industry standard. We can expect an increased demand for skilled workers to operate innovative technologies, higher-paying salaries for niche roles working with sophisticated equipment, and safer working conditions in plants, factories, warehouses, and construction sites.
We're at the forefront of a better American workforce, and fully expect that the Rust Belt will continue to be a powerhouse of innovative American manufacturing in the upcoming years. To get a head start on a new opportunity in a stronger workforce, contact us to get the conversation started. We can get you there.