You Can't Go Back to School Without Manufacturers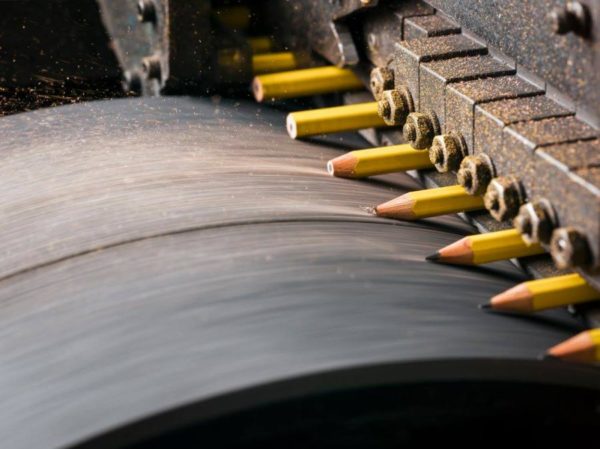 Most years, a hot summer concludes with a trip to pick out school supplies in preparation for a brand new school year.  No matter what "back to school" means this fall, one thing is for sure…our students still need supplies.
Everything from spiral bound notebooks, highlighters and calculators, are manufactured along with the miscellaneous items, like Ziploc baggies and tissue paper – they're all manufactured. But it doesn't stop there! Art supplies such as colored pencils and sketch pads, hygiene items like tissues and hand sanitizer, and even measuring tools like protractors and rulers, we wouldn't have access to any of them without manufacturing.
Historically, corporations like 3M (Scotch, Post-It, and Command) and Newell Brands (Elmers, Paper-Mate, Sharpie) have owned the market share on these essential supplies, but now, many big-box retailers produce their own in-house branded products, such as Target, Walmart, and even various drug stores.
While a lot of our daily household items come from manufacturing plants based off-shore, several of these manufacturers operate not only within the US, but are located here in our Rust Belt region! Some of the most well known manufacturers include:
Crayola – Easton, PA
Ziploc – Bay City, MI
Elmers – left Westerville, OH (Columbus area) in 2016 moving production to Illinois and Georgia
Mead – Five Star notebooks and other Mead products are manufactured in Ohio as well as US states California, New York, Mississippi, and Colorado
Write Dudes – pencils made of California cedarwood, are manufactured in Lewisburg, TN
Scotch – St Paul, MN
Another US manufacturer that specializes in back to school items is The General Pencil Company located in Jersey City, NJ. The image above was taken in their facility by Christopher Payne who did a photo series on the production of their pencils. Since many buyers often don't take the time to think of the effort and process that goes into each product that's purchased, this helps shed light on how a simple tool that people of all ages use every day is surprisingly complex in the way it's produced.
It's important to take a step back and appreciate the hard work behind the little things that make our everyday lives easier, and back to school shopping is a great example of how manufacturing is all around us – including in our newly adjusted COVID lifestyles. While a significant portion of the country will return to school this fall via e-learning, many items on both your traditional supply list and your COVID-friendly supply list are made available through US manufacturers.
We always encourage our clients, vendors, and readers to buy American-made products whenever possible, which supports the manufacturing workforce by creating jobs, as well as the economy for fueling commerce inside the US.
If you or someone you know is looking to join the manufacturing workforce and help make an impact through "the little things" that make life easier, browse through our opportunities or connect with us to get the conversation started. We're excited to hear from you!